Theme announced for World PT Day 2022
The theme for World PT Day 2022 will be arthritis and rheumatology. The materials will be made available in June. World PT Day is marked on 8 September, the date World Physiotherapy (then World Confederation for Physical Therapy) was founded by 11 national physiotherapy associations in Copenhagen, Denmark.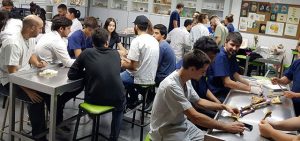 Call for applications for new World Physiotherapy education committee
The World Physiotherapy board is establishing a new education committee and is calling for applications to join the committee. The functions of the committee will be to:
provide strategic advice and recommendations to the board on education matters that further the purpose and strategy of World Physiotherapy
provide advice and recommendations to the staff and board on policy, project areas and activities that advance the development in education in the profession
oversee and participate in relevant World Physiotherapy services, projects and activities in education areas in collaboration with staff
provide strategic oversight of the accreditation committee and make recommendations relating to the future of accreditation services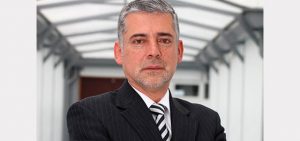 World Physiotherapy pays tribute to Israel Cruz-Velandia
World Physiotherapy has learned of the death of Israel Cruz-Velandia, a major figure within the physiotherapy profession in Colombia, and to the wider physiotherapy profession through his contributions to World Physiotherapy's programme of education activities.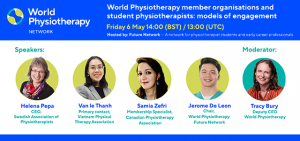 Register for the Future Network webinar on models of engagement
The World Physiotherapy Future Network, for students and early career professionals, is holding a webinar on member organisations and student physiotherapists: models of engagement.
Date and time: 6 May, 13:00 UTC
Check your local time Moderator: Tracy Bury, deputy chief executive officer, World Physiotherapy
Speakers:
Helena Pepa, chief executive officer, Swedish Association of Physiotherapists
Van le Thanh, primary contact for the Vietnam Physical Therapy Association
Samia Zefri, membership specialist, Canadian Physiotherapy Association
Jerome De Leon, chair, World Physiotherapy Future Network for students and early career professionals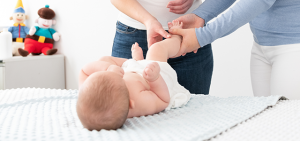 Paediatric physiotherapy subgroup holds first webinar
The International Organisation of Physical Therapists in Paediatrics (IOPTP) will hold its first webinar on 25 May 2022.
The webinar will focus on Paediatric Essential and Recommended Content Areas in Entry Level Professional Physical Therapy Education: A Global Perspective. Speakers: Donna Cech, chair of IOPTP education committee, Yasser Salem, IOPTP education committee, Nikki Milne, IOPTP executive committee.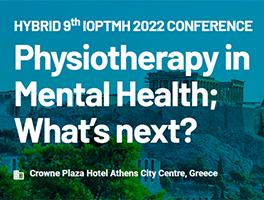 IOPTMH2022 – no increase in fees
Registration fees will stay at early bird rate for online and in person participants. International Organisation of Physical Therapists in Mental Health (IOPTMH) conference, 4-6 May 2022.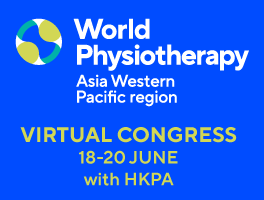 AWP region online conference
The early bird deadline to register for AWP region online conference, 18-20 June 2022, has been extended to 20 May 2022. The conference is organised with the HKPA.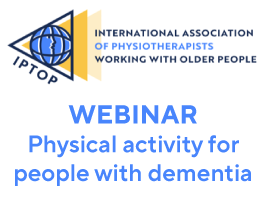 IPTOP webinar on dementia
In this International Association of Physiotherapists working with Older People (IPTOP) webinar, Riona McArdle will highlight research into measuring physical activity across the spectrum of care and cognition. Date: 10 May 2022
Find out more and register for the webinar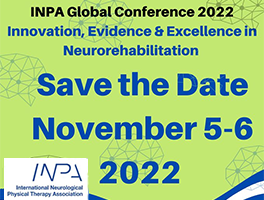 INPA conference dates
The dates for the International Neurological Physical Therapy Association (INPA) global conference have been announced. The theme for the global conference will be Innovation, evidence and excellence in neurorehabilitation.
Find out more about the conference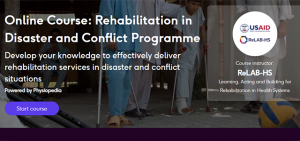 Physiopedia launches online course in rehabilitation in disaster and conflict
Physiopedia, one of World Physiotherapy's partners, has launched an online course to help people develop their knowledge to effectively deliver rehabilitation services in disaster and conflict situations.
Until 5 June 2022, the course will be FREE for everyone with a trial or a full Physioplus account. The course has been developed in response to the situation in Ukraine and are relevant to other contexts as well.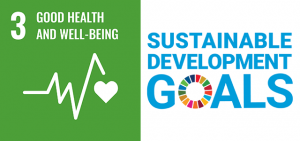 The Lancet publishes health policy paper on NCD Countdown 2030
Most countries have made little progress in achieving the Sustainable Development Goal (SDG) target 3.4, which calls for a reduction in premature mortality from non-communicable diseases (NCDs) by a third from 2015 to 2030.
In a recent health policy paper, The Lancet synthesises the evidence related to interventions that can reduce premature mortality from the major NCDs over the next decade and that are feasible to implement in countries at all levels of income. The Lancet's recommendations are intended as generic guidance to help 123 low-income and middle-income countries meet SDG target 3.4; country-level applications require additional analyses and consideration of the local implementation and utilisation context.
Global Week for Action on NCDs will take place 5-11 September.